I had been planning to try to write a festive post round about now, as I've been busy making lots of festive things recently. But I have, as have so many, many other people all around the planet, been so deeply shocked, shaken and distressed by last week's events in Newtown, Connecticut, that I just can't bring myself to write the cheery post I'd had in mind. I have decided, instead, to use this post to compile a list of organisations who are accepting handmade donations to send to those directly involved in this horrendous tragedy. I have seen various links being posted over the last few days on various social media sites, but I thought that, for my own benefit, and for that of anyone else reading this who might feel moved to make a contribution, it would be useful to have these contacts listed together here. This is, by no means, a definitive list, but just a few of the ones I have come across.
These guys (a group formed on
Ravelry
) are collecting knitted creatures to send to each one of the surviving children from the school. Click on the link below the photo for more info.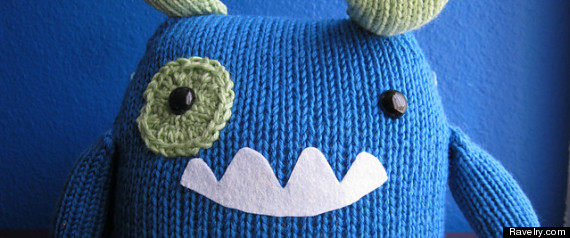 http://www.huffingtonpost.com/2012/12/18/600-monsters-for-connecticut_n_2323568.html
These people (Ewe & Company) are collecting knit/crochet 'comfort' shawls:
https://www.facebook.com/notes/ewe-company/shawls-for-newtown/501041146603204
These people (The Yarn Barn) are collecting handmade teddy bears:
https://www.facebook.com/permalink.php?story_fbid=10151281872444749&id=243795344748
And here (on facebook) is a community collecting knit/crochet scarves and cowls:
https://www.facebook.com/GiveNewtownAHug?ref=ts&fref=ts
UPDATE: Thank you to
Allison
for this link - the Connecticut PTSA is collecting handmade snowflakes to decorate the new school when the students return in January:
http://www.ctpta.org/About-CT-PTA/SANDY-HOOK-FUND.html
As I said, these are just a few of the groups I've come across who are collecting such items to distribute to those involved in this tragedy. I'm sure there are many others. If you want to make something that does not fall into any of the above categories (I'm thinking of something sewn, for example, rather than knit/crocheted), I am sure any of the contacts at the above links would be willing and able to let you know how to go about donating such items.
I am never sure how much a gesture of this nature really helps someone who is faced with such unimaginable pain. It seems such a small, perhaps even futile, thing to do - to send something handmade to someone who must be suffering beyond belief. However much love and care you put into making something, it's so insignificant in the context of the enormity of what these people are suffering. I wonder, might it even be angering to those suffering such a horrendous loss, the thought that someone thinks a handmade scarf/toy/etc might make you feel better? But perhaps there are other moments, even if they are few and far between, when maybe it just helps a tiny, tiny bit to know that someone you've never met is sending you a gesture of love? I don't know. But compared to doing nothing, I think it's worth a try.
If you would also like to add your voice to the calls for change regarding gun laws in the US, here are a couple of links to places where you can do that.
http://www.demandaplan.org/newtown
https://petitions.whitehouse.gov/petition/immediately-address-issue-gun-control-through-introduction-legislation-congress/2tgcXzQC
Wishing you all a very peaceful holiday season, and sending love...